Facebook Reviews: Why it's Worth it
Over the last few years, Facebook has established review pages for local businesses. Slowly but surely, the Facebook online review system has gained more credibility, with more than 68% of consumers using social networking sites to read online reviews. Frankly, Facebook reviews have a number of benefits that most local businesses are missing out on.
1. Facebook's Local Search Feature
That's right--Facebook actually has a local search feature! It's not quite as expansive or impressive as Yelp or Google, but considering that it's only been available for a year, it's certainly worth looking into.
Facebook Professional Services helps Facebook users find top local businesses with search results that end up being determined by rating scores and reviews. Clever local business owners can learn to use Facebook's local search feature to turn those reviews into a tool that promotes organic reach.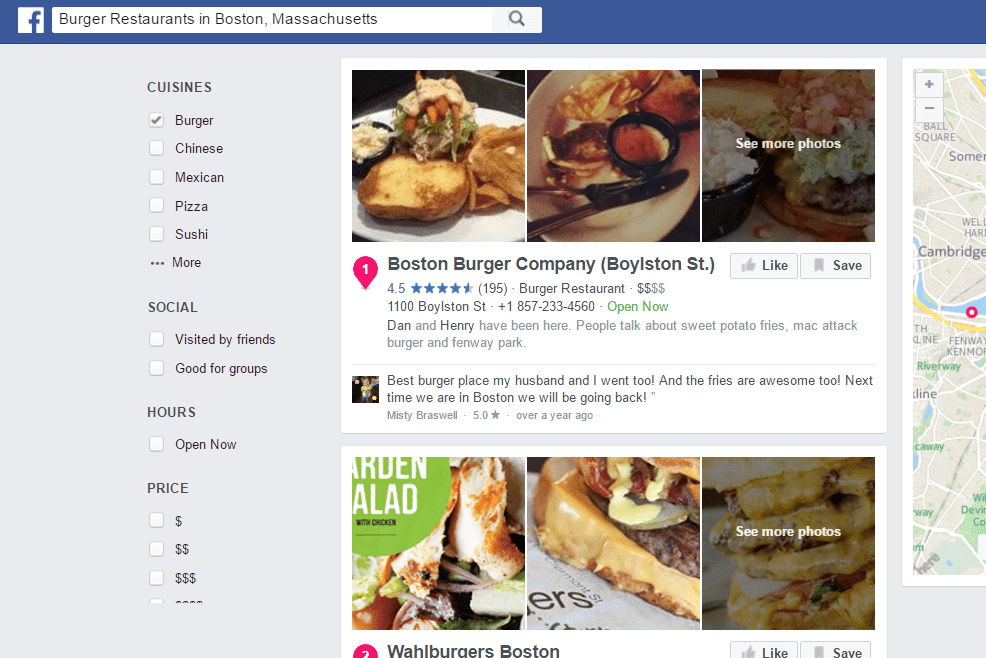 With a solid enough reputation, Professional Services can end up being a massively valuable social advertising strategy. And the best part? You won't pay a dime.
2. Facebook's Reviews are Growing 4x Faster than Other Sites
Yes, you read that right. After keeping track of the trends across a variety of top review sites (including Yelp, Google, TripAdvisor, and Foursquare), Facebook outperformed all of them.
Some people might argue that this was just a reaction to the fact that Facebook reviews were suddenly on the market. The argument is that it's the same reason that an opening weekend for a movie is when it sells the most.
And yet, that's not what the data shows. The data analyzes a 6-month period of growth (much longer than any 'flash in the pan' growth should last) and still found Facebook managed to outpace every other competitor. Why? Well, one of the reasons might be that...
3. Facebook's Negative Reviews Can't be Hidden
At least, not by local business owners. Sure, the person who posted the review always has the chance to edit or delete their review, but as a local business owner, you don't have the option to pick and choose which reviews are seen.
This might cause a bit of anxiety for some local business owners out there. While it might be a scary proposition at first, try to look at it from a potential customer's perspective. Being able to see the occasional 'customer experience gone wrong' isn't what defines a business. What matters is how the local business chooses to handle it. If they ignore complaint after complaint, that's cause for alarm.
But, if the local business takes every negative review seriously, apologizes for the inconvenience, and tries to find a way to remedy the situation... Well, that's all you can hope for when you engage with a reputable business.
The Facebook review has all the makings of the next major online review site for the 21st-century shopper. And best of all? Most local businesses haven't caught on yet.
Building a Community: Encouraging your Audience to Leave Reviews
Clearly, 'online reviews' might as well be called digital word-of-mouth. In spirit and in practice, the power of the online review is its ability to inspire faith in a local business.
The real question becomes: how do you actually get people to leave Facebook reviews? After all, local business owners have a tough enough time getting people to leave any kind of online review as it is!
To answer that question, let's take a step back from the theoretical and look at an online review success story. Keep in mind that while the business in question was anything but local, the core principles of their marketing strategy will be our main focus for today.
In 2013, Playtex Baby had a problem: their social media and marketing strategies weren't working. The often siloed, clunky nature of enterprises meant that their voice and approach weren't as good as they could have been.
In an effort to fix what was broken, they decided to double down on social media and word-of-mouth, focusing on creating what they called 'interactive mom-to-mom connections.' The key? Rebranding themselves with a new voice, making an effort to put the 'social' back into social media.
Playtex Baby went on to create a contest they called "Review-to-Win", where customers could submit product reviews and be entered into a raffle for a prize. Combining all of its marketing efforts, Playtex Baby was able to get more than 2000 product reviews in just seven months.
By focusing on online reviews, local businesses can expand their organic reach, create a safe place for customer complaints to be addressed, and turn an 'audience' into a 'community'.
Facebook Local Business Setup
So now that we've broken down exactly what makes Facebook reviews such an appealing choice, it's time to actually set this up. For the record, local businesses do need to give visitors permission to leave reviews on their Page beforehand. The process to include the Facebook review option is simple enough, thankfully. All a local business owner has to do is:
Click Settings at the top of your Page

From General, click Reviews

Select Allow visitors to review this Page

Click Save Changes

Keep in mind that the cornerstone of the Facebook review's power is that it's part of such a massively populated network. Just about everyone in your audience already has a Facebook account, which makes 'signing up to leave a review' unnecessary.
Beyond that, Facebook reviews can take advantage of the social network they're attached to and develop what you could call a 'social signal'. Whether it's a check-in or a review, that local business will end up posting to that user's Facebook feed. Now, their entire social circle will have access to the local business page (along with the number of reviews and the total star rating).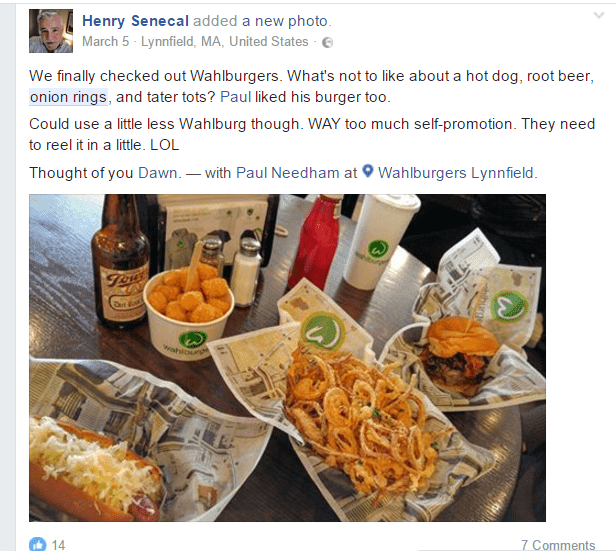 Conclusion
Remember: what the local business is selling isn't nearly as important as what the business's reputation is. How do they conduct business? How much do they care about quality? How do they handle complaints? That's what people care about.
There's always going to be a new marketing strategy, a new site, or a new tactic. But despite it all, one thing will always remain the same: a business's reputation will always be its most powerful asset.